Battery Terminals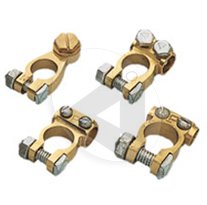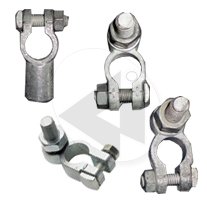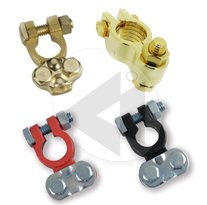 Brass Battery Terminals are available in many different designs but in general there are only main three types which are – LUCAS, ANGLE & STRIP.
In which Lucas is available in three sizes, 9.5mm, 11mm & 13mm. Top three figures are of Lucas type.
We have also developed some special designs made by "FORGING" on the demand of our customer.
Our technocrats are capable to design any type of Terminals through Forging or any other process, though it is too difficult.
Types of Battery Terminals :
Lucas type battery terminals
Angel type battery terminals
Toyota Type Battery Terminals
Seiwa Type Battery Terminals
Strip Type Battery Terminals
Dustan Type Battery Terminals
Leyland type battery terminals
Telco type battery terminals
European Car type battery terminals
---
We can manufacture and export Battery Terminals as per specifications (custom drawing and samples) for more information please
contact us