Building Hardware
Gate Latches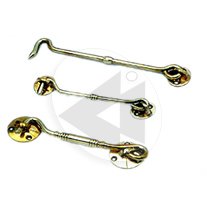 Brass Gate Latches are available in three ranges – Light, Medium & Heavy.
Heavy Gate latch is Fancy and decorative and shown at bottom in the photograph.
This Fancy Gate Latch is available upto 18″ long size.
---
Baby Latches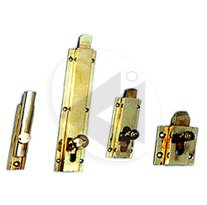 Brass Baby Latches are available with Georgian Knobs as shown in first two Latches from the Top.
Top one is the Latch with Wide section and second one is the Latch with normal section.
Third one from the top and long Latch shown in the photograph is a "Spring Baby Latch" and having a "Auto Locking" system.
Last one is "Half Round" Baby Latch and used in the strip of the door or where there is a little space.
All these Latches are available from 3″ to 24″. Sometimes it is also used in the substitute of Tower Bolts.
---
We can manufacture and export Brass Gate Latches & Baby Latches as per specifications (custom drawing and samples) for more information please
contact us